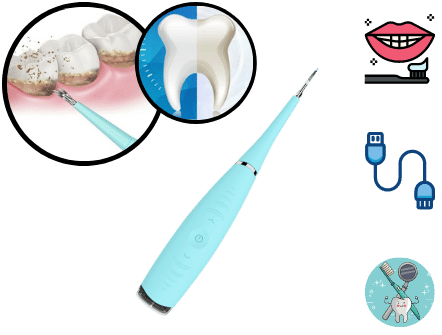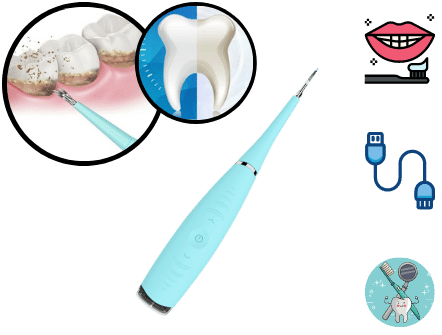 DentalX - Ultrasonic Tooth Stain/Plaque Remover
Safe for Crowns, Implants, Veneers and Dental Work
Silicone Flossing Tip for Healthier Gum
Fast and Easy to Use
Gentle and Easy Way to Remove Plaque and Tartar
DentalX adopts ultrasonic technology and high frequency vibrations, which can effectively remove plaque, tartar and dental stains, solve most oral problems, reduce possible damage to the teeth caused by manual dental tools, and keep your teeth and gums healthy.
This ultrasonic tooth cleaner is powered by USB and is easy to charge with a portable charger, computer or adapter.

The IPX6 waterproof technology allows you to wash it directly with water, which is safe and convenient.